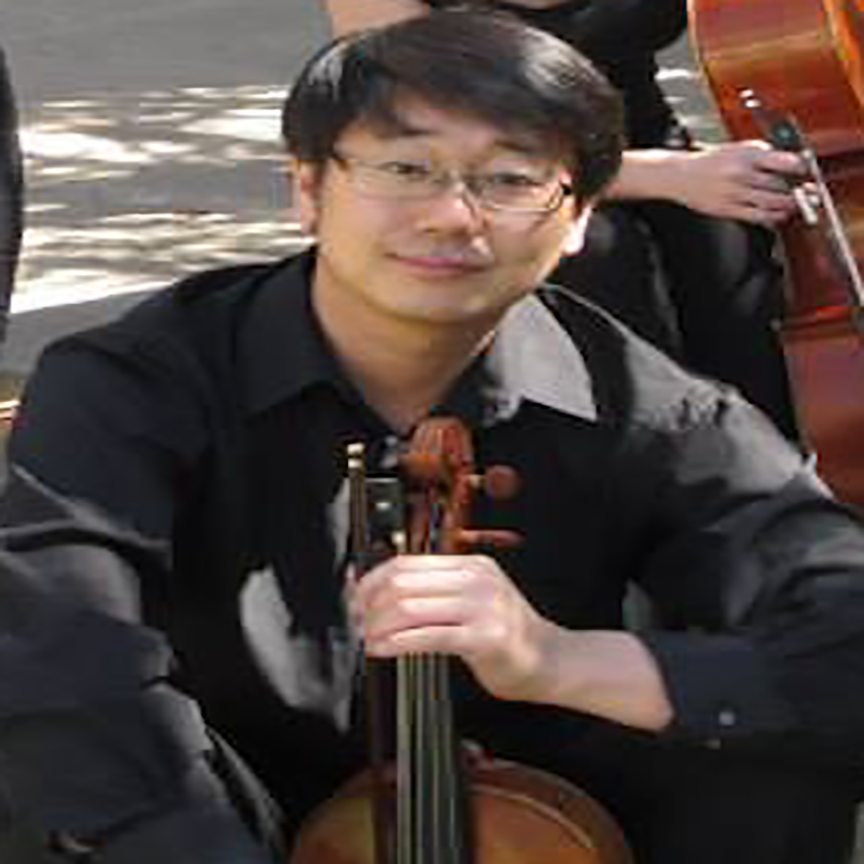 Sungjin Park is a violist, educator, and innovative musician. Growing up in South Korea, Dr. Park took part in several competitions, placing first in the Yonsei University Concerto Competition. Dr. Park was featured as a soloist with the Seoul Symphony Orchestra, performing Wieniawski's Violin Concerto
No. 2. He also performed Bruch's Double Concerto for Viola and Violin with the Yonsei University Orchestra, and both the Walton and Stamitz concertos with the Karos Percussion Ensemble. As a chamber musician, Dr. Park has toured Europe twice, once as a member of the Ola Viola Sound and
again as the violist of the Herberger Graduate String Quartet as part of a quartet exchange with the Conservatoire Supérieur et Académie de Musique in Sion, Switzerland. Dr. Park received his Master of Music degree from the University of North Texas. He was recently awarded his Doctor of Musical Arts degree from Arizona State University under the direction of Nancy Buck. His dissertation, A Transcription of Charles Stanford's Cello Sonata No. 2, Op 39 for Viola and Piano, presents a comprehensive playing guide and full viola transcription of Charles Villiers Stanford's Cello Concerto in D minor. Throughout his career, Dr. Park has worked with distinguished ensembles such as the Juilliard String Quartet, the St. Laurence String Quartet, the Shanghai String Quartet, and the Brentano String Quartet. He has also performed for legendary performers Mischa Amory, Samuel Rhodes, Lesley Robertson, Carol Rodland, and Brett Deubner.