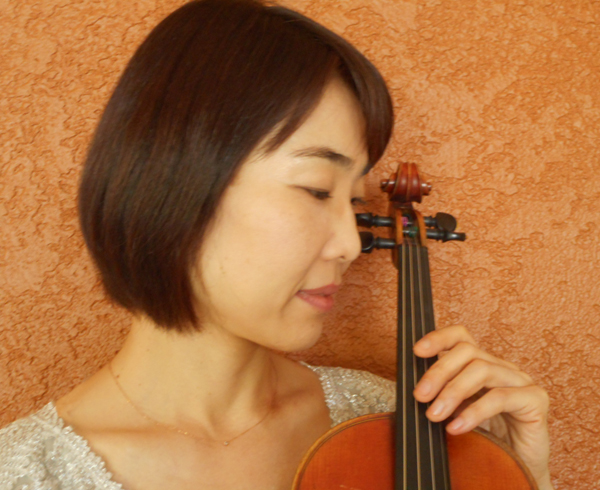 Kayoko Adachi, violinist, is originally from Japan, graduated magna cum laude from UC Irvine where she received her bachelor's and master's degrees in violin performance under Prof. Haroutune Bedelian. In recognition of her musical and scholastic achievements, Kayoko was awarded Rawlins and Tierney Scholarships and completed her graduate studies under full fellowship, as well as being a winner of the concerto competition.
Since graduating from UCI, Kayoko worked as a substitute of Pacific Symphony, joining their first European tour in 2006, Opera Pacific, Riverside County Philharmonic and other area symphonies.
As a concerto soloist, she was invited to Japan to perform with Ensemble May and Ensemble Viva Voce.
As an active chamber musician, Kayoko performs annually in duo recitals with pianist Junko Nojima, and in solo violin recitals. She always enjoys expanding her repertoire, exploring hidden veins of musical interpretation and understanding.
Besides performing, Kayoko is a passionate and dedicated teacher who also coaches for Junior Chamber Music . Many of her students have achieved honors certificates with ASTA-CAP (ASTA Certificate Advancement Program) yearly. In addition, her students have placed at ASTA, SYMF, Satori, Enkor, American Protege, MTAC, and Great Composers competitions, and have been accepted by many youth orchestras including the Honor Orchestra of America, Pacific Symphony Youth Orchestra, Santiago Strings, and the Irvine Honors Orchestra, among others.