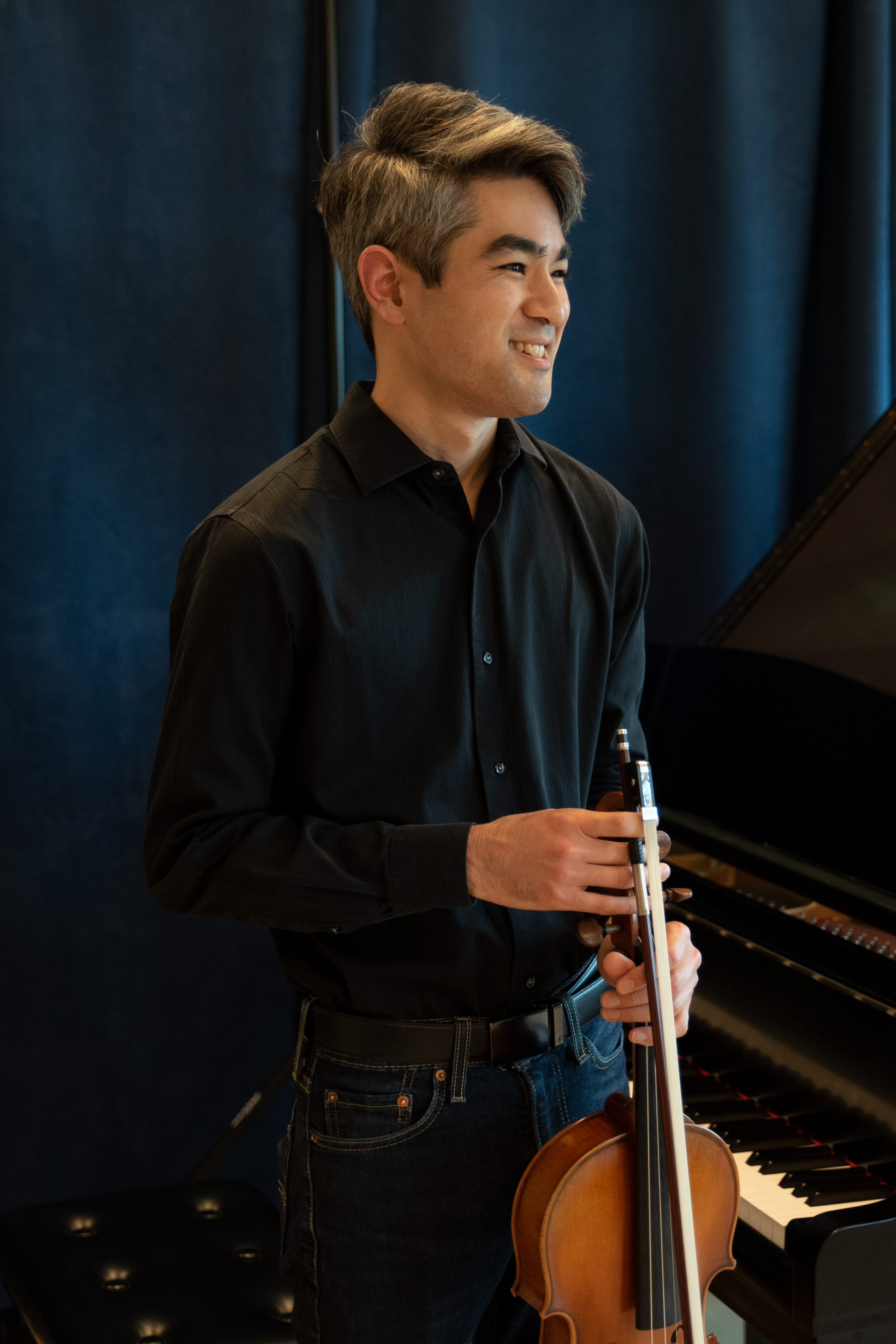 Jonathan Nagano, violinist and violist, is a passionate musician and teacher.
While attending California State University, Fullerton, Jonathan performed in masterclasses
for notable artists including renowned violinist Phillip Levy, Igor Gruppman(1st concertmaster,
Rotterdam Philharmonic Orchestra), Amy Glidden(associate concertmaster, Buffalo
Philharmonic), and members of the Talich and Kronos Quartets. He also worked alongside
famed dramatic soprano Deborah Voigt and under the batons of John Alexander and Carl
St.Clair.
Jonathan is a versatile performer, on both violin and viola, in orchestral, chamber, and solo
settings. He has performed with Dana Point Symphony, Newgate Orchestra, Shekinah
Chamber Ensemble, Symphony Irvine, and as concertmaster with Synesthesia Sinfonietta.
He also has appeared as soloist with Dana Point Symphony. Mr. Nagano is an active
chamber musician and is the violist for the Bartolotti String Quartet.