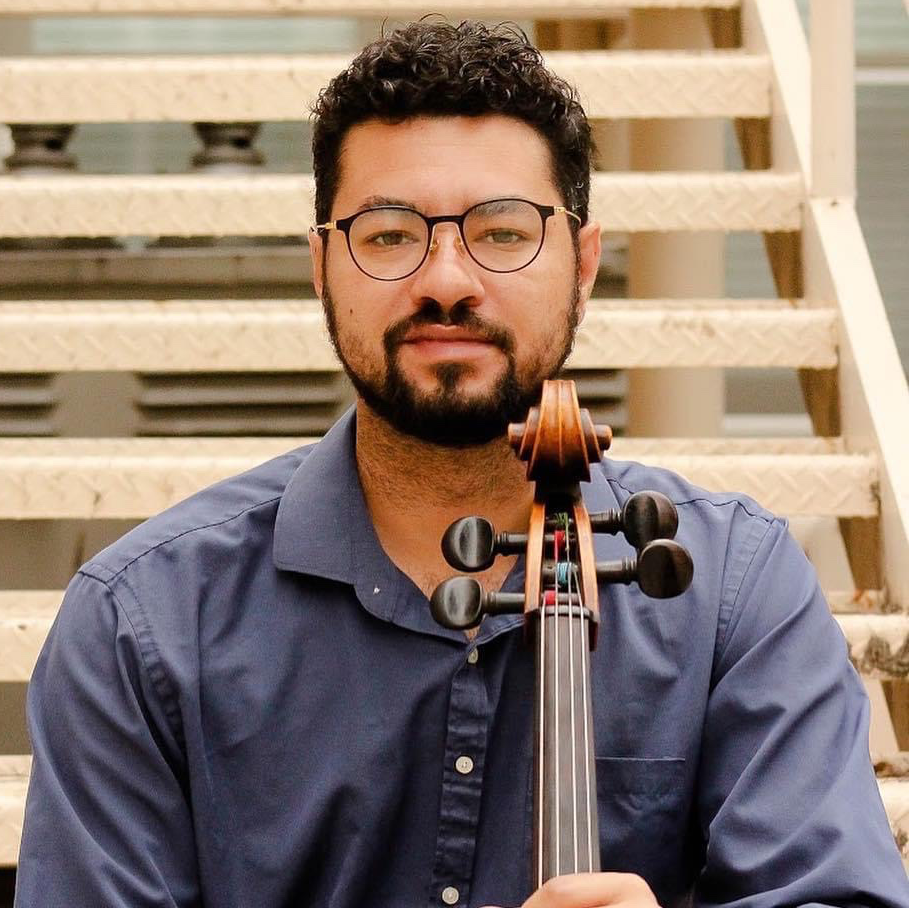 Born in Brazil, Jefferson began his studies in the Sao Paulo Municipal Music School under the guidance of world-recognized cellists , such as Raiff Dantas, Kirill Bogatyrev, Fabio Presgrave and Joel de Souza. In 2004 he joined the Sao Paulo Youth Orchestra. In 2008 Mr. Martins was appointed principal cello at São Paulo University Chamber Orchestra where he had the opportunity to perform with respected musicians such as Leo Brouwer, duo Assad, Tim Fain, Toninho Ferragutti, Hamilton de Holanda and Diego Schissi, and conductors such as Aylton Escobar (Brazil) and  Kirk Trevor (USA). Jefferson was also principal cellist at the Guarulhos Youth Orchestra from 2011 to 2013.
Jefferson Martins was featured as the soloist with the Guarulhos Orchestra after being awarded first prize of the Youth Soloist Competition in 2013. In 2015 he won the revelation award prize awarded by the Arianna String Quartet. As an engaged chamber musician. Mr. Martins was also awarded first prize of the "IMKA" International Internet Music Competition – Chamber Music category as Trio in 2017 and second prize of the "IMKA" International Internet Music Competition – Chamber Music category as duet in 2017
He attended masterclass with Richard Marckson (USA), Antonio Del Claro (Brazil), Doron Toister (Israel), Martin Zeller (Holland), Antonio Menezes (Brazil), Adrian Fung (Juilliard school), Leonhard Bartussek (Orchestra Arte Del Mundo), Niko Trieb (Orchester der Klangverwaltung), Kurt Baldwin (Arianna string quartet), Lynn Harrell (USA – Montecito Music Festival).
He was also an active participant at the Bach week organized by Professor Midori Godo for 3 consecutive years.
Jefferson Martins finished his Arts Certificate at Azusa Pacific University in 2017.
Currently Jefferson Martins studies under the guidance of Marek Szpakiewicz at La Sierra University.