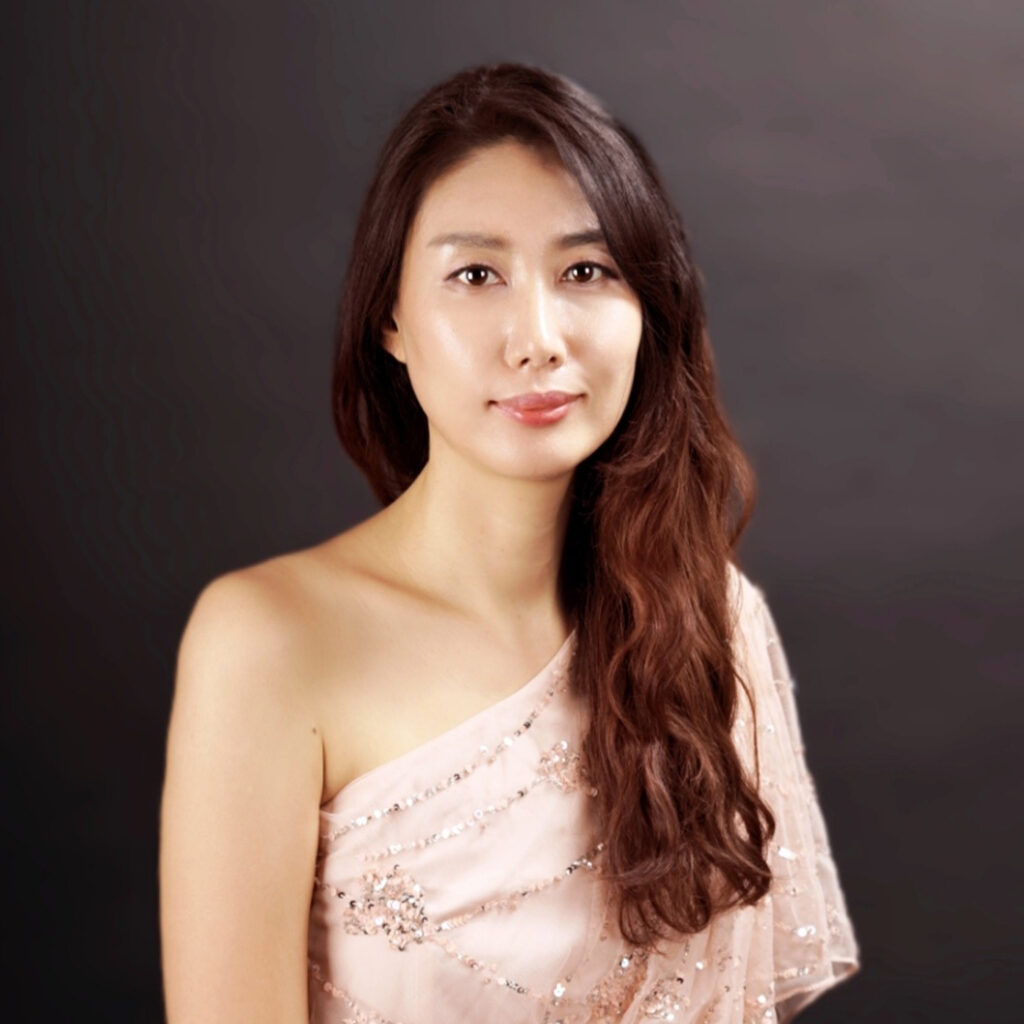 Dr. Dahay Choe is a classical pianist hailing from South Korea, where her
musical journey began at the tender age of six. Seeking to deepen her musical
education, she embarked on a transformative journey to the USA. During her time
in the United States, she had the privilege of studying under the tutelage of
renowned pianists such as Dr. Dmitry Rachmanov, Dr. Stewart Gordon, and Dr.
Jenny Kim.
She earned her Masters degree with honors from CSUN and holds a D.M.A.
degree from Claremont Graduate University. Her passion for historical performance
practice led her to delve into the world of fortepiano, culminating in a fascinating
degree recital in 2015. In this recital, she explored the nuances of sound by
performing Mozart on the fortepiano and Debussy on a modern piano in the same
setting.
Dr. Choe boasts a diverse repertoire, showcasing her versatility as a soloist and
collaborative artist. Her musical journey has graced both the United States and
South Korea, where she has captivated audiences as a solo pianist and a
collaborative performer.
In the academic realm, Dr. Choe's curiosity led her to delve into research,
culminating in her dissertation titled "The Thirty Etudes of Louise Farrenc." Her
dedication to music education is evident through her active involvement in
organizations such as the Music Teachers Association of California and the
California Association of Professional Music Teachers. Additionally, she has seerved
as a judge for annual music performance evaluations at the Music Conservatory of
Texas, Frisco School of Music. Many of her students have excelled in various
music festivals, competitions, and music certification programs.