Vienna Music Institute
presents
Summer Chamber Concert
The program 
F. A. Kummer, Duets for two cellos, Sonata no 1, I Allegro, II Allegro, III Allegro; Cellos; Reina Cho, Leon Cho
N. Kapusin, Variations op. 42; Piano: Evangeliya Delizonas-Khuakhua
E. Chausson, op 25, "Poeme"; violin solo, Sena Cho, piano, Evangeliya Delizonas-Khuakhua
P. Tachaikovsky, Valse Scherzo, op. 34; Violin: Igor Khukhua, Piano: Evangeliya Delizonas-Khuakhua
Intermission
C. Saint-Saens piano trio no 1 op 92, I. Allegro non troppo; Violin Igor Khukhua, Cello Sangwon Cho, Piano: Evangeliya Delizonas-Khuakhua
Fr. Schubert, op. 163, String Quintet, I. Allegro ma non Troppo, III. Scherzo; Violins: Sena Cho, Jonnathan Nagano, Viola: Daniel Salvadego, Cellos: Jonathan Lien, Reina Cho
Bios of Performers
Artists' bio in order of performance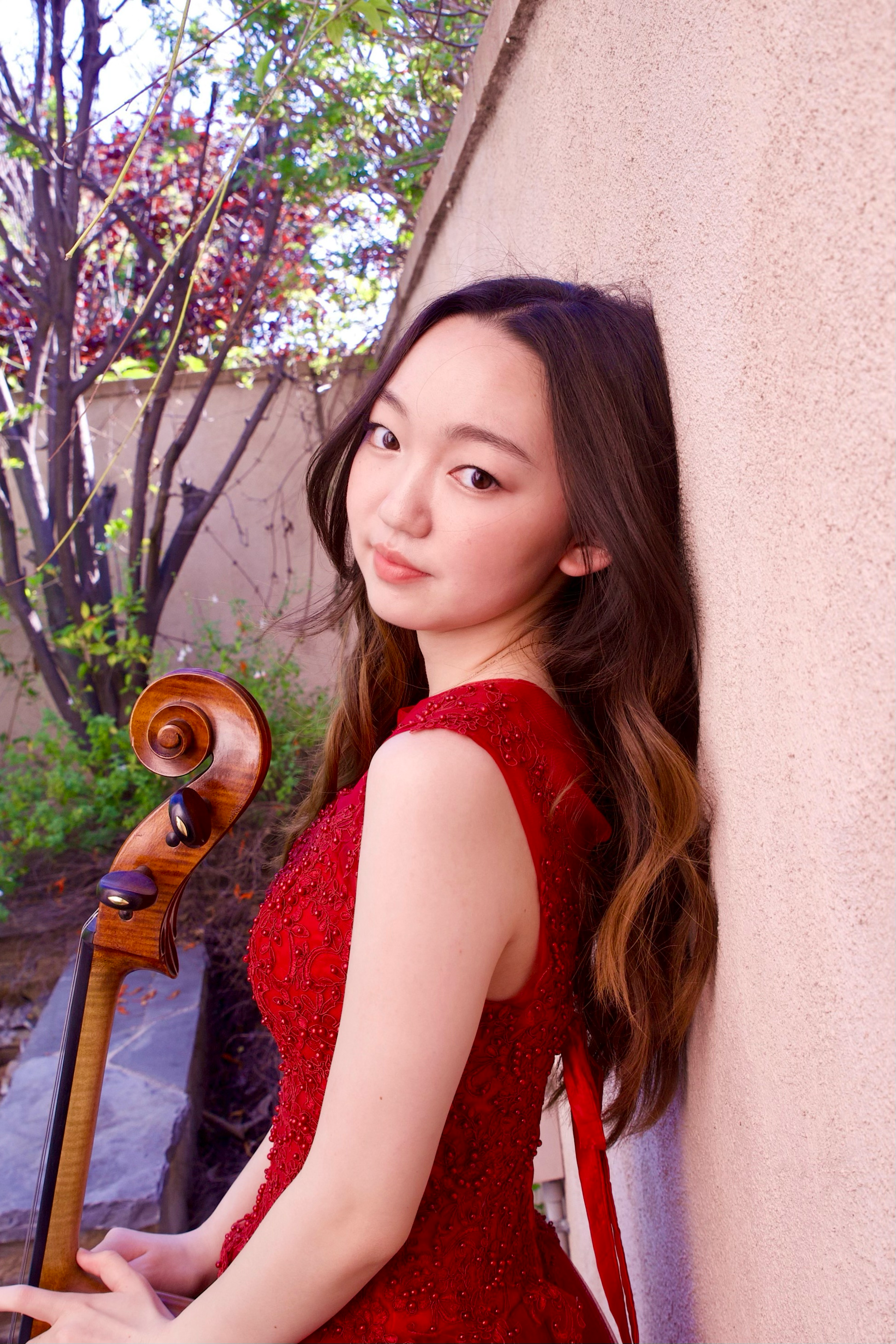 Reina Cho
VMI Alumni (Cello)
Reina Cho, 21, began playing the cello at the age of 6 and is currently studying at the Juilliard School of Music with Darrett Adkins. Her past teachers include Sangwon Cho, Jacob Braun, Stanley Sharp, and Sarah Koo. Reina served as the co-principal of the Pacific Symphony Youth Orchestra for two years. She has received awards from competitions such as Spotlight Music Award, LA Violoncello Society, and
YoungArts. Reina performed in a world premiere of Paul Dooley's Concerto Grosso for piano trio and sting octet at the Carnegie hall with Trio Celeste. She has also performed at the Hollywood Bowl alongside Pink Martini. Reina has attended the Aspen Music Festival and the Center Stage Strings summer camp as a scholarship recipient for 5 consecutive years.
Leon Cho
Alumni (Cello)
Leon started cello at the age of 5. He has won various competitions such as SYMF, Musical Arts of Orange County, and ASTA. His list of accolades includes victories in esteemed competitions such as SYMF, Musical Arts of Orange County, and ASTA. Notably, he reached the California State finals for the ASTA competition in 2016 and earned a coveted spot in the All-State Symphonic Orchestra.
During his time at Northwood High School Orchestra, he assumed the role of principal cellist, showcasing his exceptional skill. Beyond his school commitments, Leon devoted himself to the Vienna Music Institute Orchestra and chamber program, where he honed his talents over multiple years.
Looking ahead, Leon has set his sights on further musical excellence. He has proudly accepted an offer from UCLA, where he will major in cello performance, a decision that reflects his dedication to mastering his craft. His journey, which began at a young age, continues to unfold with promise and passion.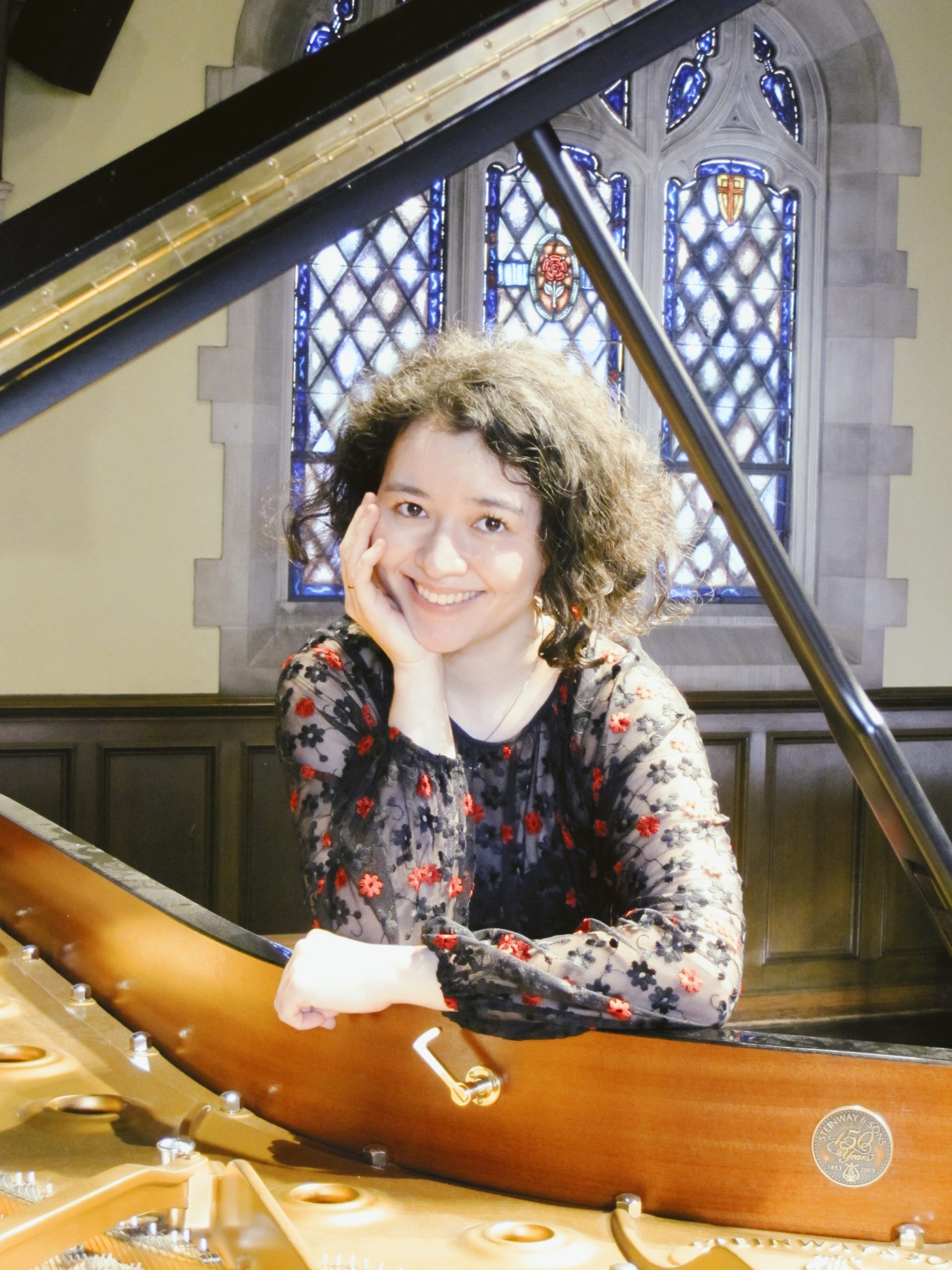 Evangeliya Delizonas-Khukhua
Piano Faculty
Born in a family of musicians in 1992, Evangeliya discovered the piano at the early age of three. She gave her first concert with Moscow Chamber Orchestra when she was five. In 1998, she entered a prestigious school for gifted children – the Moscow Central Music School of the Moscow State Tchaikovsky Conservatory as a
student of Professor Tamara Koloss.
Since 2010 she has studied at the Moscow State Tchaikovsky Conservatory with Professor Ludmila Roshchina, where she has finished her Bachelor's and Master's Degrees in Piano Performance. In 2017 she earned her two-year postgraduate degree which is equivalent to an American Doctor in Arts. After that, she got a Full Tuition Scholarship at the International Center for Music at Park University, Missouri, and in 2020 pursued Artist Diploma in Piano Performance under Van Cliburn Gold Medalist Professor Stanislav Ioudenitch.
In 2021 Evangeliya was admitted to the USC Thornton School of Music to pursue a Doctor of Musical Arts in Piano Performance as a student of Professor Stewart Gordon. Since 2022 she has been a Graduate Teaching Assistant at the USC Thornton School of Music.
She is the 1 st Prize Winner of the Les Grandes Concours Internationales D'été in Los Angeles in 2023, 3 rd Prize Winner of the Sixth NTD International Piano Competition in New York in 2022, 2 nd Prize Winner of the USC Concerto Competition in Los Angeles in 2022, Semi-Finalist with Honorable Mention of the Fifth NTD International Piano Competition in 2019, participant of the Los-Angeles International Piano Competition in
2018, Rose Award Scholarship Winner of Kansas City Alumnae Chapter Sigma Alpha Iota Competition in 2018, Kansas City Musical Club Scholarship Winner in 2018.
Evangeliya has been employed as a collaborative pianist at the Moscow State Bolshoi Ballet Academy of Choreography and as an accompanist at the Vocal Department of the Moscow State Tchaikovsky Conservatory. Her experience in the United States includes Piano Teacher positions at Kansas City Academy for Music,
Kansas City School of Music, Vienna Music Institute in Irvine, CA; Choral Accompanist position at Christ Episcopal Church in St. Joseph, Missouri, and in Los Angeles, California; Collaborative Pianist at the Vocal Department at the USC Thornton School of Music. 
She is a constant stage partner to her husband – Igor Khukhua, a violinist with worldwide recognition and an artist of the Jacksonville Symphony Orchestra.
She speaks Russian (native) and is fluent in English, German, and Greek.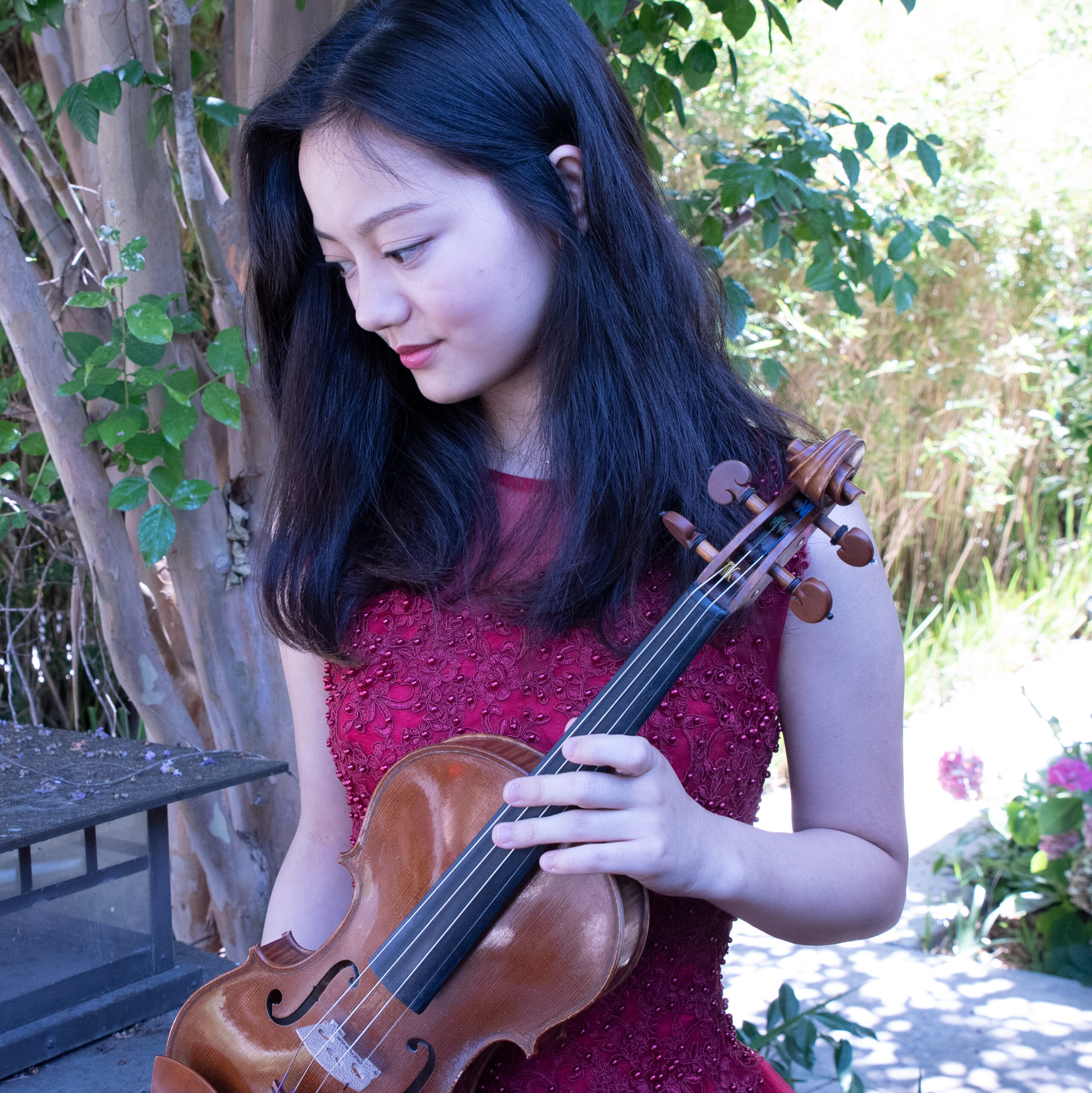 Sena Cho
Alumni (Violin)
Twenty year old violinist Sena Cho moved to Switherland when she was sixteen to study with renound violinist Renaud Capuçon at the Haute École de musique de Lausanne. She is currently in her second year of masters. She was the winner of Osaka International competition in 2019.
Before moving to Lausanne, she has studied with Danielle Belen and Robert Lipset at the Colburn academy in Los Angeles California.
While she was studying in Los Angeles, she was featured on the radio show From the Top and collaborated with various artists for videos.
She has played with various Orchestras and performed with her chamber group in Lausanne.
She is fluent in Japanese and French. She has been accepted to the renowned Paris Conservatory, one of the most prestigious music schools in the world, where she will embark on a master's program and dedicate herself to several years of intensive study.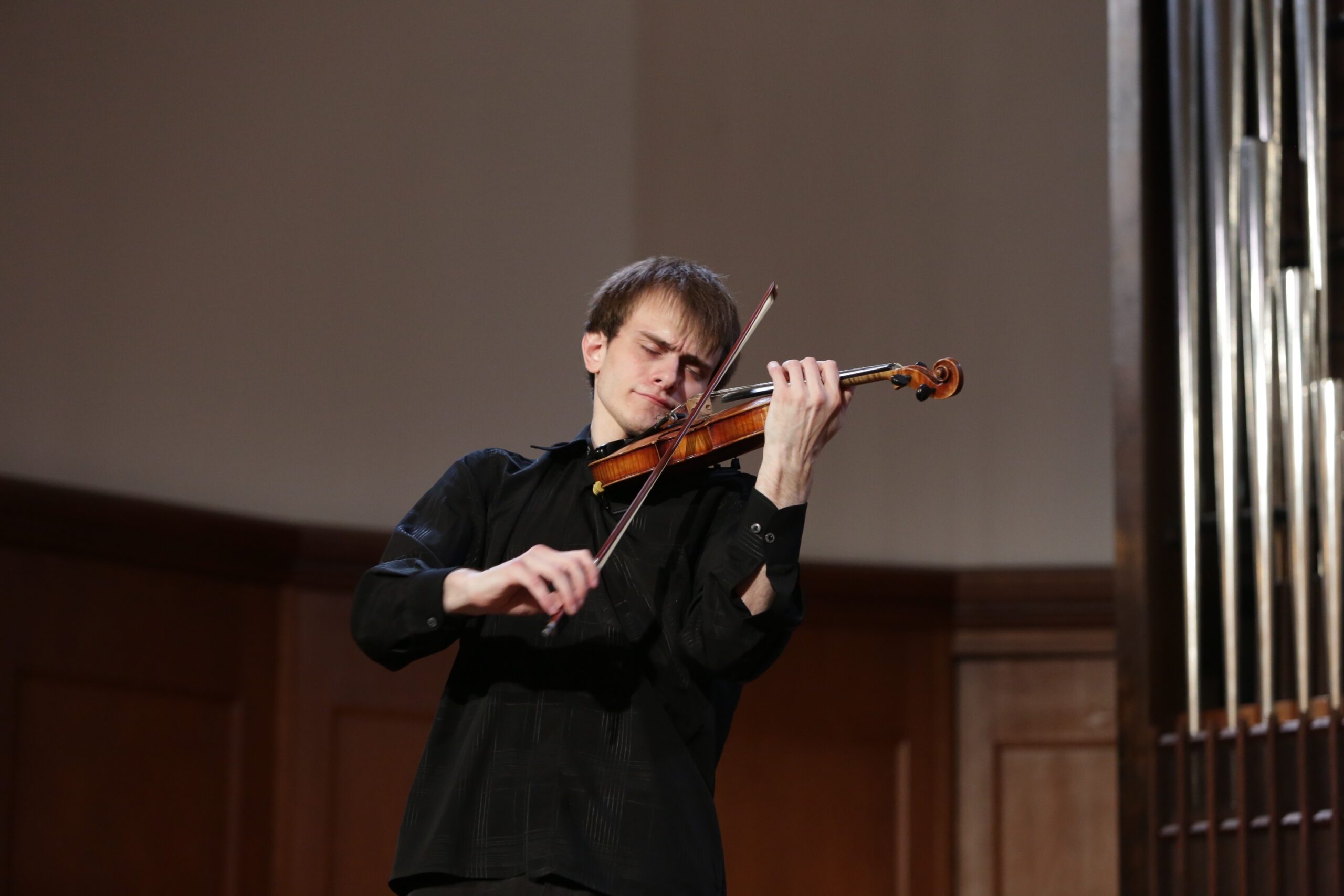 Igor Khukhua
Violin: Guest Artist
The Russian born violinist Igor Khukhua has been recognized internationally for performances of charismatic temperament, bright musical expression, and sparkling technique. He has won international acclaim as an outstanding young soloist, recitalist, and chamber musician having already achieved top prizes in numerous international violin competitions. He has received multiple grants from major foundations.
Igor Khukhua was born in Siberia in 1992. He started playing violin at the age of four and was eight when he won the First Prize at the Russian String Competition. From 2011–2016 he studied at the Moscow State Conservatory (BM, MM) under Professor Eduard Grach and has been an artist with the Moscovia Orchestra.  In 2016 he was offered a full-time position in the Saint Petersburg Philharmonic Orchestra (Artistic Director – Yuri Temirkanov) but refused the offer and left to study for the U.S.
From 2016–2018 Igor pursued an Artist Diploma in Violin Performance at the International Center of Music of Park University (Parkville, Missouri) under Professor Ben Sayevich. Since 2018 he has been a permanent substitute violinist in the Kansas City Symphony Orchestra as well as a Violin Adjunct Teacher in the ICM of Park University. In 2022 he won an audition for the Jacksonville Symphony Orchestra and soon after that received his tenured position.
In 2019 he was awarded the Third Prize at the Elmar Oliveira International Violin Competition in Boca Raton, FL. In 2018 he won First Prize at the Naftzger Artists Competition in Wichita, KS. In 2017 he was awarded the Second Prize at the Hudson Valley Philharmonic String Competition in New York. In 2015 he was a participant of the XV International
Tchaikovsky Competition. In 2014 he received Second Prize at the 2nd Russian National Music Competition in Moscow (Russia). In 2012 he won the Grand Prix at the 4th International Violin Competition in Astana (Kazakhstan).
Igor has presented numerous solo recitals and has played as a soloist with orchestras in Russia, Israel, Croatia, Poland, German, France, and the United States.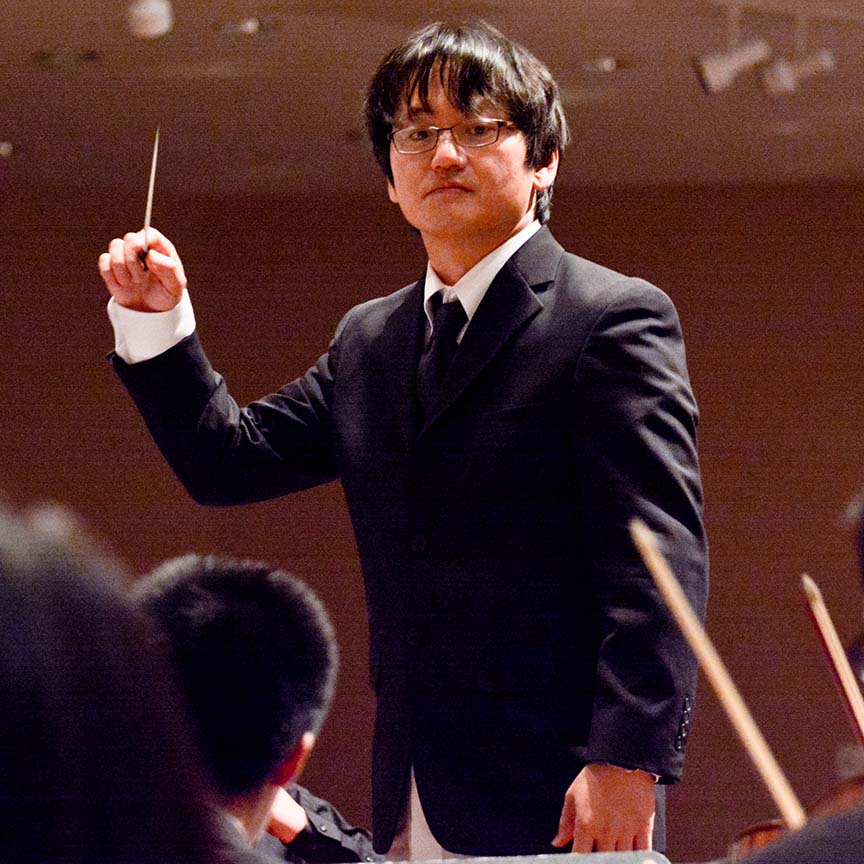 Sangwon Cho
Cello Faculty
Sangwon Cho studied in Wien Stadt Konservatorium in Vienna, Austria. He studied with world renowned cellist and composer Andreas Lindenbaum, a pupil of the famous cellist Janos Starker. During his time in Europe, he performed several solo concerts. At an early age, he was selected as a protege solo performer and soloed with Taegu Symphony Orchestra. He then moved to the US due to family matters and was offered a full scholarship from UCI to study with Dr. Maggie Parkins, a member of the Academy Award-winning chamber ensemble, the Eclipse trio. Since September 2017, Sangwon Cho has severed on the faculty member at Vanguard University, teaching cello and chamber music.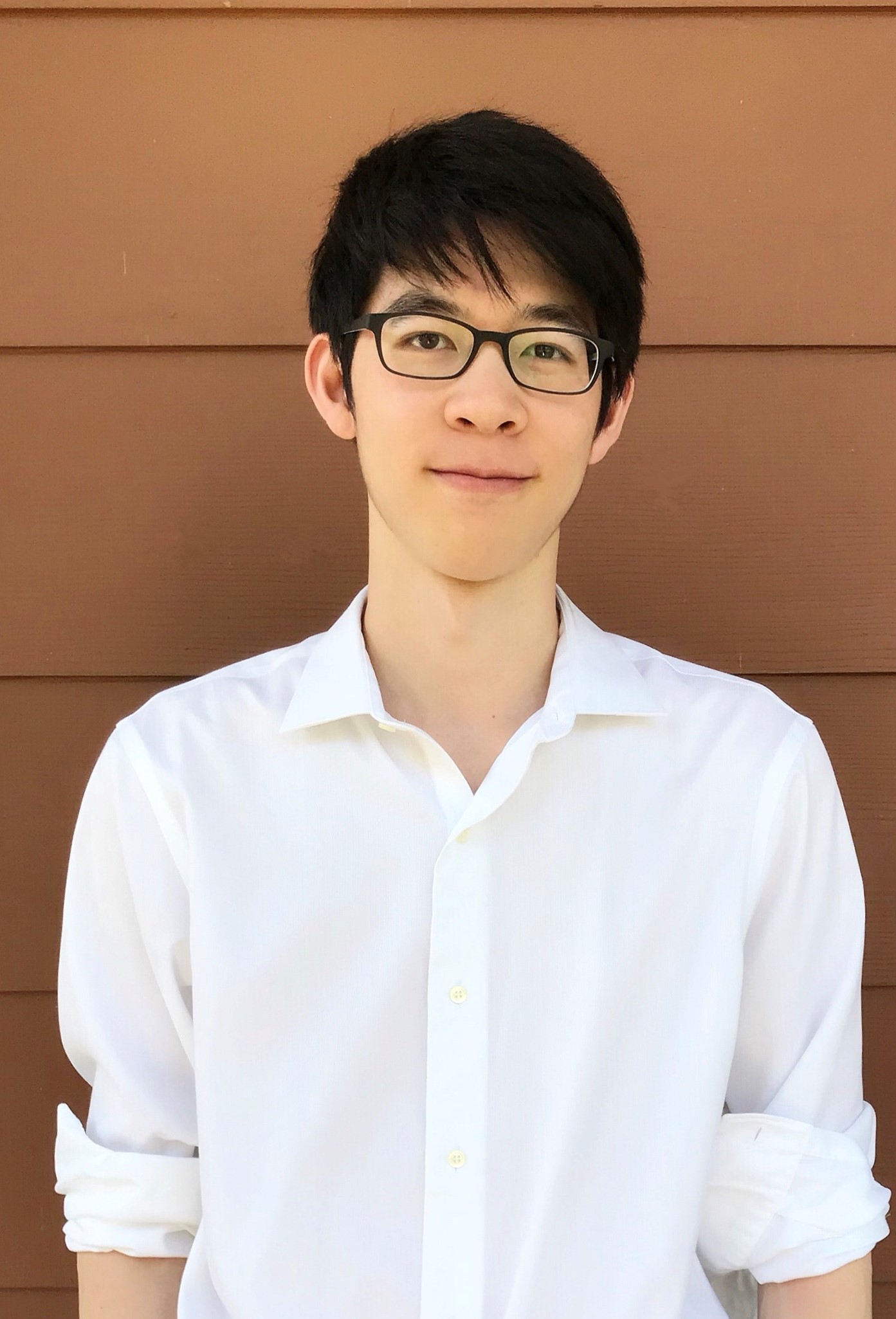 Jonathan Lien
Cello Faculty
Jonathan Lien was born in Whittier, California and began playing the cello at the age of 10. During his pre-college years, Jonathan was a member of the American Youth Symphony, the Pacific Symphony Youth Orchestra, and served as co-principal cellist of the Young Artists Symphony Orchestra. He studied at the Colburn Community School of Performing Arts under the tutelage of Dr. Richard Naill, and was a member of both the Colburn Youth Orchestras and the Ed and Mari Edelman Chamber Music Institute. 
Jonathan completed his undergraduate studies at The Juilliard School under the instruction of Richard Aaron, and afterwards, completed his Master's degree in Cello Performance at the University of Michigan under the tutelage of Amir Eldan. Jonathan has served as co-principal cellist in both the Juilliard Orchestra and the University of Michigan Symphony Orchestra. Highlights of his college career include orchestral performances in David Geffen Hall under the baton of Alan Gilbert, a premiere of Tan Dun's Terracotta Symphony at The Metropolitan Museum of Art, and performing in Carnegie Hall for the Bernstein Centennial Celebration conducted by Marin Alsop. Chamber performances include Jin Ping's 'Xi Pi' Themes from Peking Opera with The New Juilliard Ensemble as part of the Focus! Festival, and Brahms Piano Quartet No.3 at Juilliard's annual ChamberFest. Jonathan has also appeared in masterclasses with renowned musicians such as Wolfgang Emanuel Schmidt, Frans Helmerson, and Ko Iwasaki.
In the summers, Jonathan has attended the Chautauqua International Music Festival, the Colorado College Summer Music Festival, and the Taipei Music Academy and Festival (TMAF). Highlights of his summer festival appearances include performing Mahler's Fourth Symphony with the New York Philharmonic String Quartet and TMAF orchestra under the baton of Kent Nagano in the Taipei National Concert Hall, and a performance of the Bruch String Octet in the Eslite Performance Hall for the TMAF ChamberFest. 
Aside from his rigorous performance studies, Jonathan also has a passion for teaching as he held the Juilliard Teaching Fellowship for consecutive years before joining the Michigan Artist Citizen program.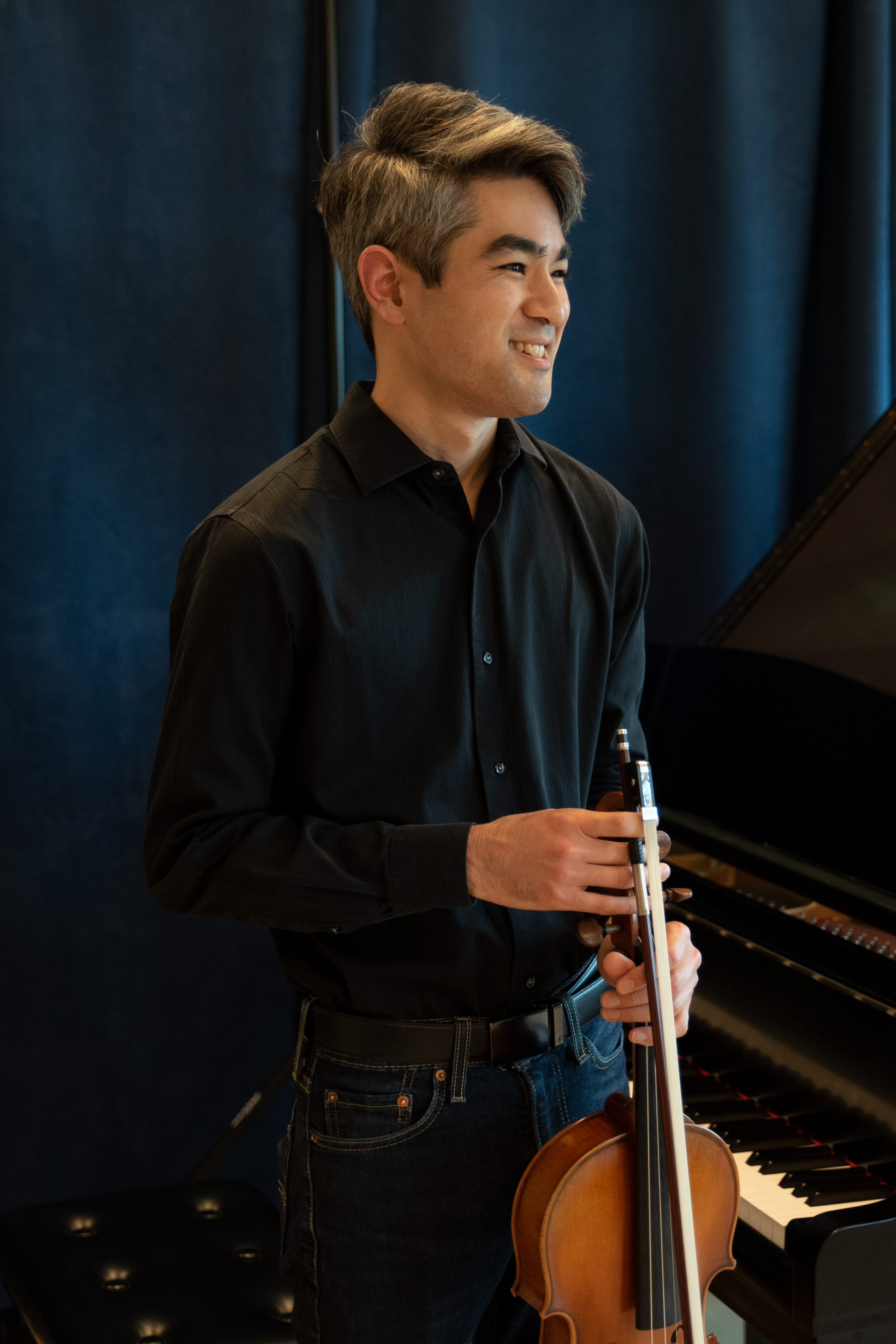 Jonnathan Nagano
Violin/Viola Faculty
Jonathan Nagano, violinist and violist, is a passionate musician and teacher.
While attending California State University, Fullerton, Jonathan performed in masterclasses
for notable artists including renowned violinist Phillip Levy, Igor Gruppman(1st concertmaster,
Rotterdam Philharmonic Orchestra), Amy Glidden(associate concertmaster, Buffalo
Philharmonic), and members of the Talich and Kronos Quartets. He also worked alongside
famed dramatic soprano Deborah Voigt and under the batons of John Alexander and Carl
St.Clair.
Jonathan is a versatile performer, on both violin and viola, in orchestral, chamber, and solo
settings. He has performed with Dana Point Symphony, Newgate Orchestra, Shekinah
Chamber Ensemble, Symphony Irvine, and as concertmaster with Synesthesia Sinfonietta.
He also has appeared as soloist with Dana Point Symphony. Mr. Nagano is an active
chamber musician and is the violist for the Bartolotti String Quartet.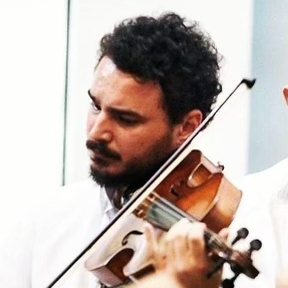 Daniel Salvadego
Viola/Violin Faculty
Daniel Salvadego, born and raised in Brazil, began his studies in Viola in 2008 with violist Natanael Fonseca  (OSUEL -Londrina University Symphony Orchestra )
In 2011 he was a violist for OSUEL and then in 2012 he joined the Heliopolis Symphony Orchestra and also receiving guidance from Renato Bandel and Alexandre Razera.
 In 2014 he won the first place to join Santo André Symphony Orchestra.
During 2016 to 2018 he performed as a violist for the Chamber Orchestra at USP (São Paulo University)
In 2018 he performed as a guest musician for the Londrina Chamber Orchestra.
He participated in many music festival as Londrina Music Festival 2008, 2009, and 2010. Santa Catarina Music Festival (FEMUSC) 2011. Music in the Mountains Festival, Poços de Caudas, 2012. First and second meeting of violas in Piracicaba, 2018, Montecito Festival – California EUA 2022.
He attended masterclass with world recognized violist such as OriKam – Israel, Julian Raclhin – Austria, Miriam Rarthman – Israel, Richard Young – USA.
Teacher in social programs during 2 years in Londrina BR, teacher at Buzzy Mae Music Academy in California EUA since 2021.
Won 2022 Specht-Guy concerto competition at La Sierra University (EUA)
Daniel Salvadego studied under guidance of Mr. Ken Aiso.
Your content goes here. Edit or remove this text inline or in the module Content settings. You can also style every aspect of this content in the module Design settings and even apply custom CSS to this text in the module Advanced settings.