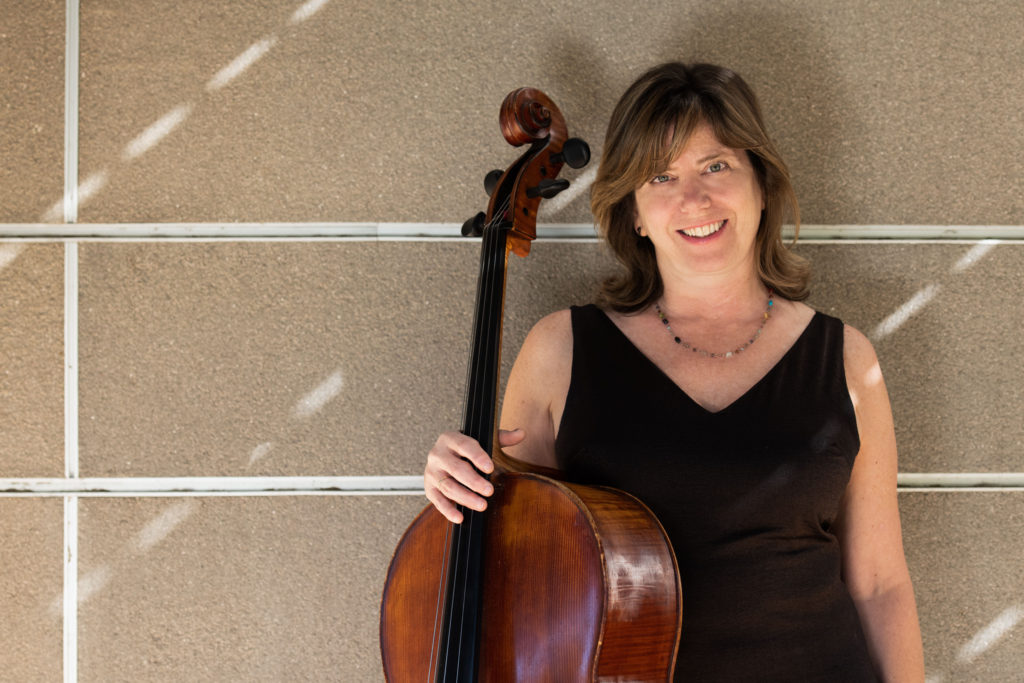 Cellist: Dr. Maggie Parkins
Sept 15, Sunday
at Vienna Music Institute
Mattea Kim Concerto in C by J. Haydn
Kathryn Loutzenheiser Tarantella by W.H. Squire
Zachary Kim Concerto in Bb L. Boccherini
Leon Cho Concerto in B minor by A. Dvorak
An uncommonly versatile musician, cellist Maggie Parkins is equally at home in chamber music, orchestral music and the avant-garde, and has performed throughout the Americas and Europe.
Her current work ranges from chamber concerts to multimedia, multi-genre collaborations. Always an advocate for new and experimental music, Parkins with the Eclipse String Quartet and Brightwork newmusic ensembke has commissioned or premiered numerous works from composers. Eclipse has had residencies at Mills College in Oakland and the Villa Aurora in Los Angeles.
Parkins is also a member of the Los Angels based Mojave Piano. Her interest in music outside the classical tradition has led her to perform with groups including the Jazz Passengers, Billy Childs and the Anthony Braxton Ensemble.
Parkins has performed under the batons of Seiji Ozawa, Leonard Bernstein, Simon Rattle and Andre Previn. Her orchestral experience also includes the Brooklyn Philharmonic, the Syracuse Symphony, the Los Angeles Master Chorale, the Riverside Symphony and the Santa Barbara Chamber Orchestra. Parkins has recorded extensively and can be heard on the Bridge, Albany, Tzadik, Avan and Victo labels.
Parkins has performed around the world including the Santa Fe Chamber Music Festival, the Banff Centre, Festival Internacional de Musica de Cadaques (Spain), Heidelberg Castle Festival, Spoleto (USA and Italy), the Taktlos Festival (Switzerland), and the Bach Aria Festival in New York. Parkins taught cello and chamber music at UC Irvine for 19 years and since 2016 currently teaches cello at Pomona College