At Vienna, Music and Movement group classes provide a joyful, creative opportunity for our younger students to develop a very strong foundation for their musical studies. While following musical, aural, and visual signals from the teacher, students explore a wide variety of core musicianship subjects using their whole bodies. We sing, listen, move, improvise, make musical ideas visual, work with a partner and as a whole group as well as individually, reinforce note-reading with movement and singing, and learn to use a variety of props (scarf, hoop, rhythm sticks, balls) to help us hear, visualize, and move the elements of rhythm and music.
I taught this class to the beginner strings students at the Josiah Quincy Orchestra Program in Boston. In addition to the positive response I saw in the students during my first year, the feedback I got from the second-year teachers when they started working with my former students was overwhelming—the improvement in music skills they saw from the prior year's incoming students was dramatic, allowing them to begin the second-year curriculum at a much more advanced level.

—Sylvia Schwartz, teacher
All classes are $120 per 8-week session.
Spring 2018 classes, running weekly starting March 3:
| | |
| --- | --- |
| Music and Movement 1A (age 4 and younger 5) | 9:00-9:45am Saturdays |
| Music and Movement 1B (age older 5 and 6) | 10:00-10:45am Saturdays |
The sequence will continue each quarter, with a progressively challenging level of the class for continuing students (divided by age) and a new introductory-level class for students joining the program.
Register now for Spring 2018 by calling (949) 651-8030 between 2:30―7:30 P.M. Monday through Friday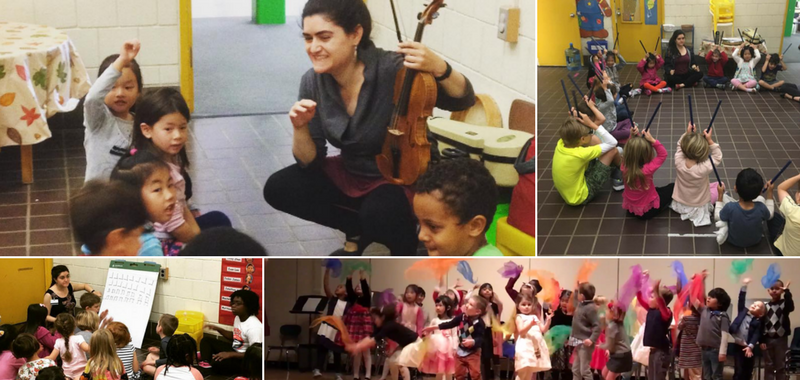 ---
About the Teacher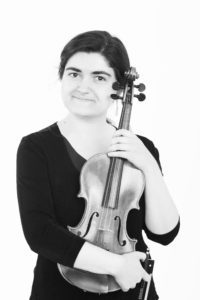 Fascinated and deeply inspired by the relationship between music, movement, and dance, violinist and Dalcroze teacher-in-training Sylvia Schwartz is a passionate chamber musician in both modern and historical performance practices. A native of Boston, Massachusetts and recent transplant to Orange County, Sylvia performs currently with Guts Baroque Duo and L'Esprit Baroque, and has performed with the Harvard Baroque Chamber Orchestra, New Bedford Symphony Orchestra, Eudaimonia Baroque chamber orchestra, the folk/baroque band Lizzie and the Flakjackets, and the prog/alt rock band The Mood Swings. She is an alumna of: Lyricafest; Dana Maiben's baroque violin intensive; the Olin Conductorless Orchestra, of which she was Concertmaster; the Boston University Tanglewood Institute; and the Boston Youth Symphony Orchestras. As a chamber and orchestral musician she has performed in Boston, Los Angeles, San Francisco, Maine, Ontario, Estonia, Latvia, and Shostakovich Hall in St. Petersburg, Russia. She has performed recitals extensively in the Boston area. She has also been a member of the Harvard Summer Chorus, Chorus pro Musica, and The Masterworks Chorale.
Sylvia holds a Master of Music in Violin Performance from the Longy School of Music, where she studied with Laura Bossert and coached extensively with Early Music performance faculty. She has completed coursework in Dalcroze Eurhythmics with the faculty of the Dalcroze Summer Institute at Longy, and is currently completing her Dalcroze Certificate. Sylvia is pleased to join the faculty of Vienna Music Institute. In Boston, she was a faculty member of the Josiah Quincy Orchestra Program, GS Music Center, Music 101, and the Winchester Community Music School, where she was also Administrative Director of the WCMS Summer Chamber Music Festival.